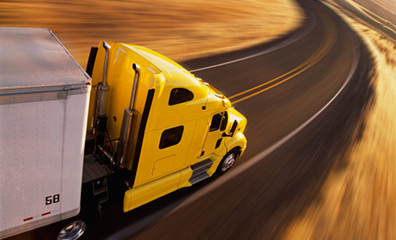 Viking Logistics is strongly focused on providing a level of service to our customers that is unmatched. We offer one of the most streamlined, and cost effective shipping solutions in the industry. By combining a team of highly trained logistics professionals along with one of the most easy to use web based shipping tools, the decision is simple.
Bios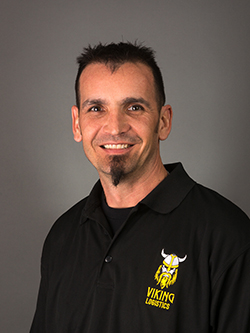 Mike LaRusso
Mike LaRusso began his path in the freight and transportation industry in the early 90's working for the man he calls "The Godfather" of trucking… his dad, Phil LaRusso. What started off as a weekend gig loading and unloading a few trucks slowly progressed into a career, working with a number of great companies. After many years of observing and taking good notes, while moving up the corporate ladder, Mike learned that the people are truly what makes the difference.
Mike is married to his beautiful wife Christy and they have 4 children – Jeremy, Cade, Mikayla, and Leah. He enjoys being a father and loves coaching his son's baseball team. Mike still plays left field for the 2012 ASA National Championship Softball team, BadaBing… unless he retires for the 8th time. Mike is a family man and a great asset to the Viking Logistics team.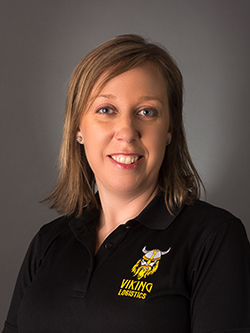 Gina Polubinski
In 1998, Gina graduated Magna Cum Laude from Saint Xavier University with a bachelor's degree in liberal arts. She had worked in various human resource capacities for 6 years, until she decided to started her family.
Gina has 4 boys, Jake, Josh, Mike, and Zack.
In 2012, Gina rejoined the workforce and landed her role at Viking Logistics.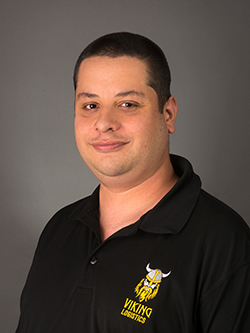 Mike Ortiz
Mike began his career at Viking in 2011, when Viking Logistics was just getting started. Within a few months, Mike was trained and ready to begin his adventure in to the freight world. The first and most important lesson Mike learned was that in order to gain business, you had to call, call, call, and follow up, follow up, follow up. From that, Mike dove in headfirst, picked up the phone, and called.
On his very first phone call, he spoke to a man named George. This call lead to his first order and he was hooked. Mike is still unsure if George was crazy or if he was just meant to do this. Through the years, Mike has learned a lot about the freight world and has gained so much experience. Mike is very fortunate to be working for such a great company, Viking Logistics.
"It didn't take long for me to realize that I got lucky and that it was time to work. Gotta go…"
Sean Klimson
Sean Klimson comes from the exercise industry. A former gym owner, who truly enjoys working with others and seeing them improve each and every day. He enjoys reading the dictionary, to break a mental sweat. Sean also likes watching anything involving Chuck Norris and competing in dodgeball tournaments with his team, the Purple Cobras.
Sean is known in the office for his exceptional hair and stellar comebacks. He likes to work and live by one simple quote, "That is me, taking the bull by the horns."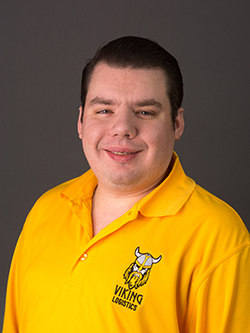 Joe Novak
Joe Novak graduated from DePaul University in 2005 with a degree in psychology. He has 10 years of experience in the transportation industry, with a background in truckload (TL) and less than truckload (LTL). His experience in the industry is multifaceted. He has worked in both the shipping and the third-party logistics (3PL) sectors of the transportation industry. So, Joe brings a unique perspective to the business and we are glad to have him on our team at Viking Logistics.
"I don't consider myself a broker, but rather a freight consultant."